Responsible Reopening Update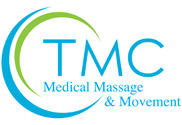 Hello, TMC friends!
On May 20, 2020, TMC opened our doors to start seeing clients. The welcome was overwhelming and we wanted to share some feedback.
Here is what some of our clients have to say…
"Best massage I have ever had, staff was friendly and followed all COVID guidelines."
"I felt very safe during my massage and am happy to see the safety measures that were in place."
"Kristine is wonderful. I felt VERY confident in the precautions taken against the pandemic and would recommend her or really anyone at TMC!"
"I truly appreciated all of the precautions put into place to keep people safe during the COVID-19 pandemic. Also, Audrie is able to give me pain relief from my chronic tennis elbow in a way nothing else can."
"The therapist specializes in migraine and neck pain. She was friendly and professional. It was a very clean facility with Covid precautions clearly in place. And I don't have a headache today! "
TMC has taken ALL the safety and sanitation precautions mandated and recommended by the CDC and State Medical Board. This information is available on our website: www.tmc-ua.com.
If you are feeling "not ready" and would like a conversation with one of our staff, we are here for you. Please call at 614-442-6754 or send an email to [email protected].
We look forward to seeing you soon!
Be well,
The staff and therapists at
TMC Medical Massage & Movement